March 22, 2023 is the 31st World Water Day. GH Group has always paid attention to the safety of public drinking water and insisted on providing drinking water that is suitable for human health for employees and customers of its various business units. As a result, GH SPACiE Joint Office, a subsidiary of Globaltality Holdings, paid attention to the issue of water-drinking safety in the rural area, actively fulfilled our social responsibilities, and participated in the public welfare project of water purification organized by MyH2O WUSHUI information platform in Qingyangchang Elementary School, Dali Prefecture, Yunnan Province. This project aims to improve the quality of the water-drinking environment of rural schools and improve students' drinking water hygiene and health awareness.
GH SPACiE makes good use of space resources and has held charity sales since 2016 to help disadvantaged groups in need every year. With the theme of "Water Safety", this charity sale not only did charity but also guided more people to pay attention to the safety of drinking water for rural children. As soon as the announcement of the event was issued, members of SPACiE responded positively and donated unused items at home to participate in the charity sale. Beijing Heqiao Property Management Co., Ltd., GH (Shanghai) Property Management Co., Ltd., and MyH2O Wushui Information Platform were also enthusiastic about public welfare and had successively called on their employees to participate in the charity sale to help Qingyang Wanxiao's drinking water renovation.
Currently, rural schools in remote areas of our country are still facing serious water environment problems. Due to economic and topographic restrictions, drinking water in some areas still faces varying degrees of risks and challenges. Qingyangchang Elementary School, where this public welfare project is implemented, is facing problems such as a poor water environment, old water storage facilities in the school, and long-term drinking safety hazards for teachers and students. This project plans to install floor-standing drinking fountains in schools to provide students with daily drinking water and kitchen water. At the same time, staff from the MyH2O water information platform will go to local schools to conduct water safety education for teachers and students in the school and cultivate children's concepts of safe and healthy water use.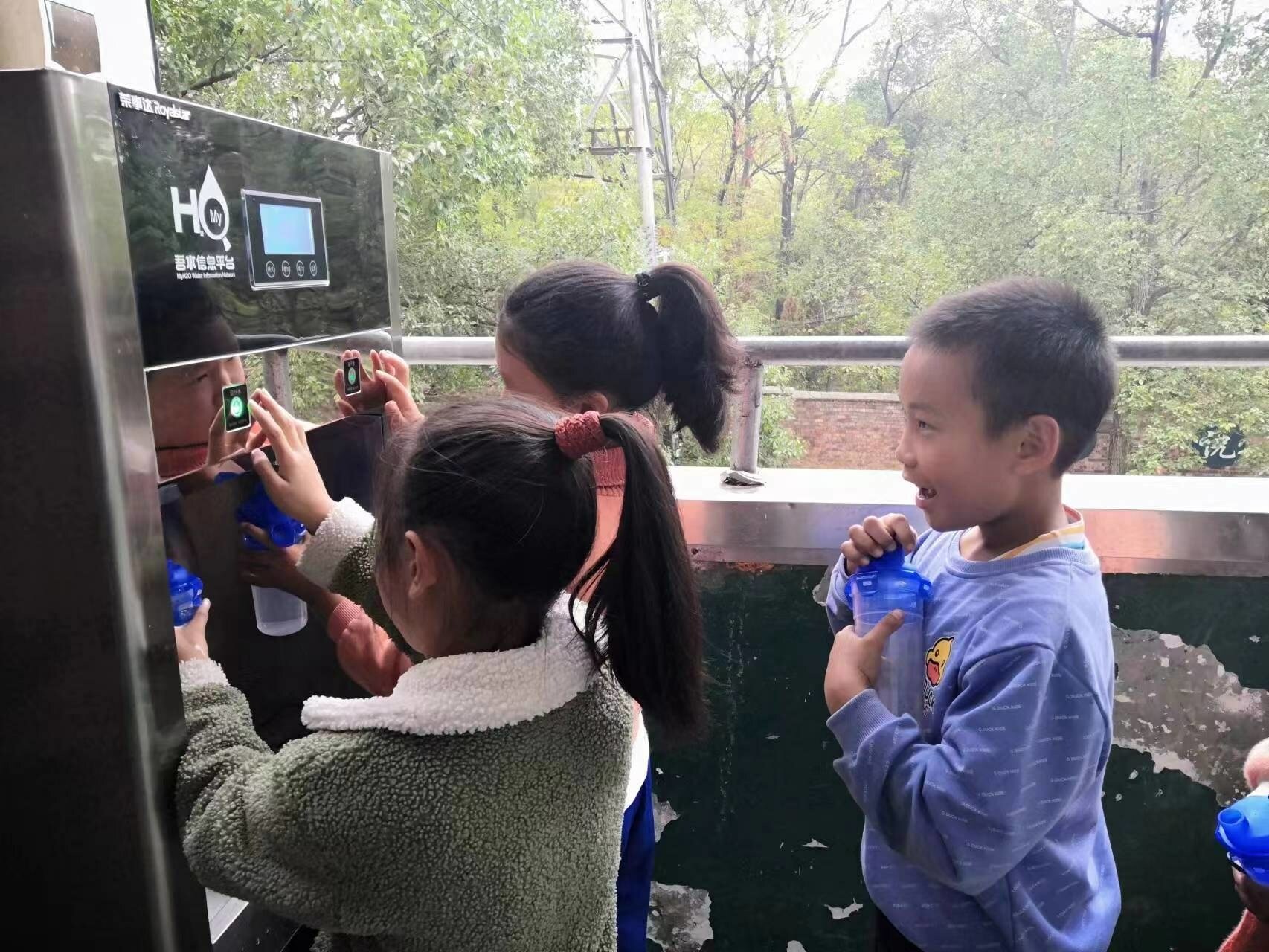 Actual shots of past projects
Returning to the company's operation, GH SPACiE has also integrated the emphasis on water quality safety into the space facilities. In the public areas of the three space projects, water bars and leisure areas are built and equipped with water purification devices. After layers of filtration, harmful substances in the water are removed and minerals in the water are retained, so that the direct drinking water can reach the standard of less than 300ppm on TOS value, with adequate trace elements needed by the human body. Water temperature sensors are installed in the heating devices in the water purifiers to avoid dry boiling water and realize instant drinking and instant heating. At the same time, adhering to the concept of providing meticulous service, GH SPACiE strictly controls the quality of water filtration, requiring the brand to replace the filter element in time, so that every glass of water that customers drink is healthy water.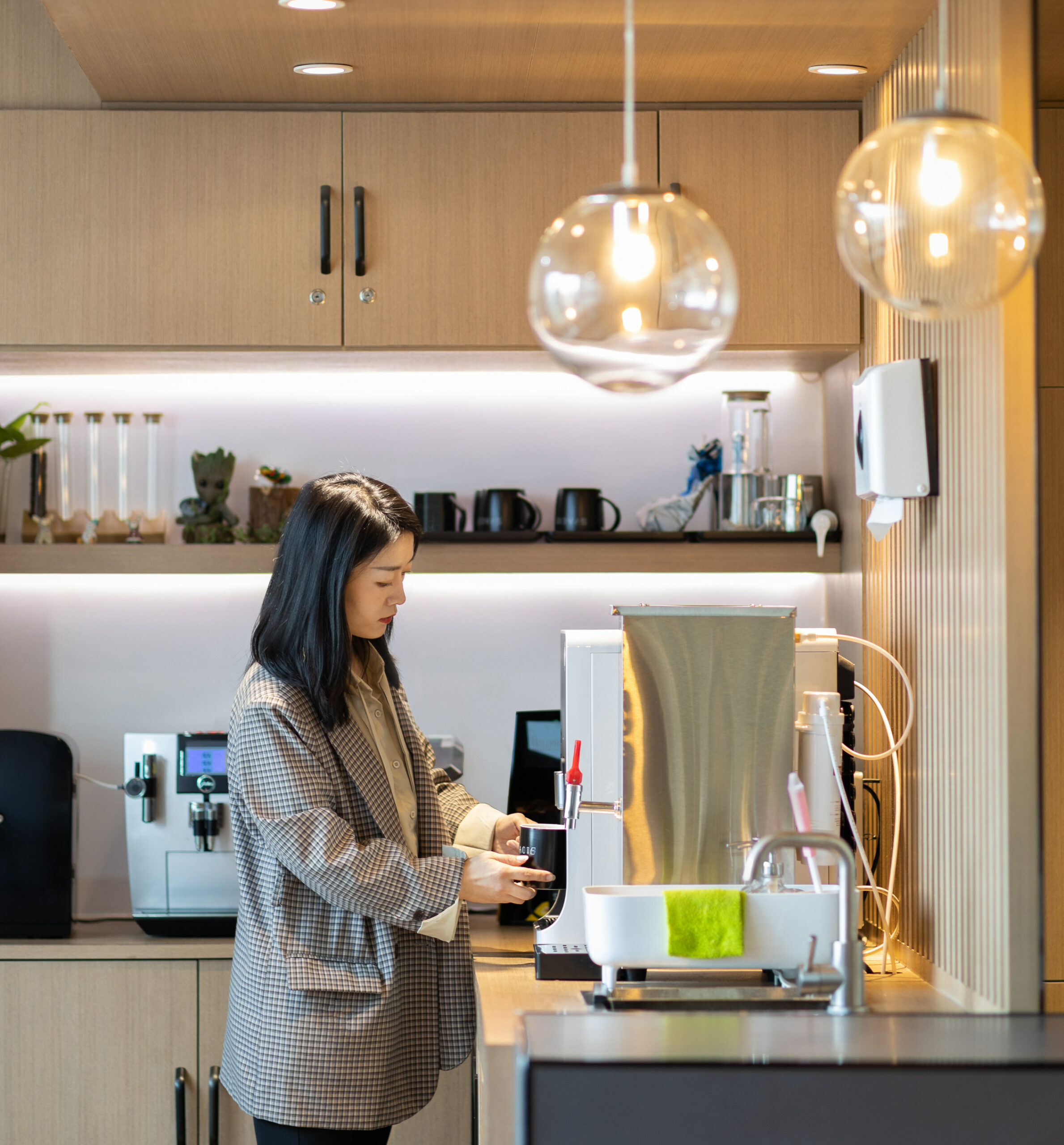 GH SPACiE Water bar
In addition to participating in the public welfare water purification project of the MyH2O Wushui information platform, GH SPACiE, relying on its community advantages and relying on the "enterprise + social organization" model, has persisted in public welfare for many years. In the future, GH SPACiE will not forget its original intention and will take advantage of the unique industry characteristics and advantages of shared office to implement corporate social responsibility, continue to make efforts to organize more activities, expand new ideas of public welfare, and give back to the society.
About Globaltality Holding SPACiE
Globaltality Holding Enterprise Management Consulting Co., Ltd. is a co-working brand established by Globaltality Holding Group in 2017. It pursues the group's core spirit of "optimizing space and creating value". Globaltality Holding SPACiE focuses on providing different and detailed operation services for enterprises; further empowers users with space design, detailed services, IT services to improve productivity and comfort in office scenarios to allow all enterprises and entrepreneurs to easily settle in with their bags and focus on their own value.
Globaltality Holding SPACiE official website: www.spacie.cn
About MyH2O
MyH2O was founded in 2015 and is committed to solving the drinking water safety problem of 300 million rural residents. MyH2O adheres to the mission of "co-building a water information platform and linking drinking water safety resources to rural areas". It empowers youth partners from all over the country through standardized information tools, mobilizes young people to go to the countryside to conduct professional environmental research and data information integration, and provides first-hand information. The auxiliary solutions are implemented more effectively and accurately, ultimately improving villagers' health and raising their awareness of water environment. At present, it has conducted research in 1,000+ villages in 24 provinces across the country, and implemented long-term sustainable water purification solutions for 32 rural communities and schools in 6 provinces, bringing clean and reliable drinking water to 20,000+ people.
MyH2O official website::https://myh2o.org.cn/
Source: Globaltality Holding SPACiE Co-working