On June 22, Beijing time, Globaltality Holdings's SPACiE joint office launched the "SPACiE Intelligent System", which uses digital management to solve common pain points in office scenarios. It integrates technology into daily office work, and liberates space operation resources to improve service quality. Let technology be integrated into services with warmth, and empower the enterprises that settle in the co-working space.
"SPACiE Intelligent System" opens a new chapter in digital office
Outdated office methods have become a restrictive factor for the development of enterprises. Whether it is a joint office or a traditional office building, it is difficult to maximize the efficiency of the office scene. Taking meeting rooms with high frequency of use and strong demand as an example, energy waste and low actual utilization rate are often caused by management problems. The "SPACiE intelligent system" uses infrared human body sensing to identify the status of the meeting room in real time. When there is no one in the meeting room, it will automatically start the energy-saving mode and simultaneously release vacant resources in the meeting reservation system. In addition, based on years of joint office operation experience, GH SPACiE subdivides the conference form into: general conference, video conference and screen projection conference. It realizes the automatic preset function of subdivided scenarios through automatic operation and maintenance, making essential Pre-meeting preparations less complicated.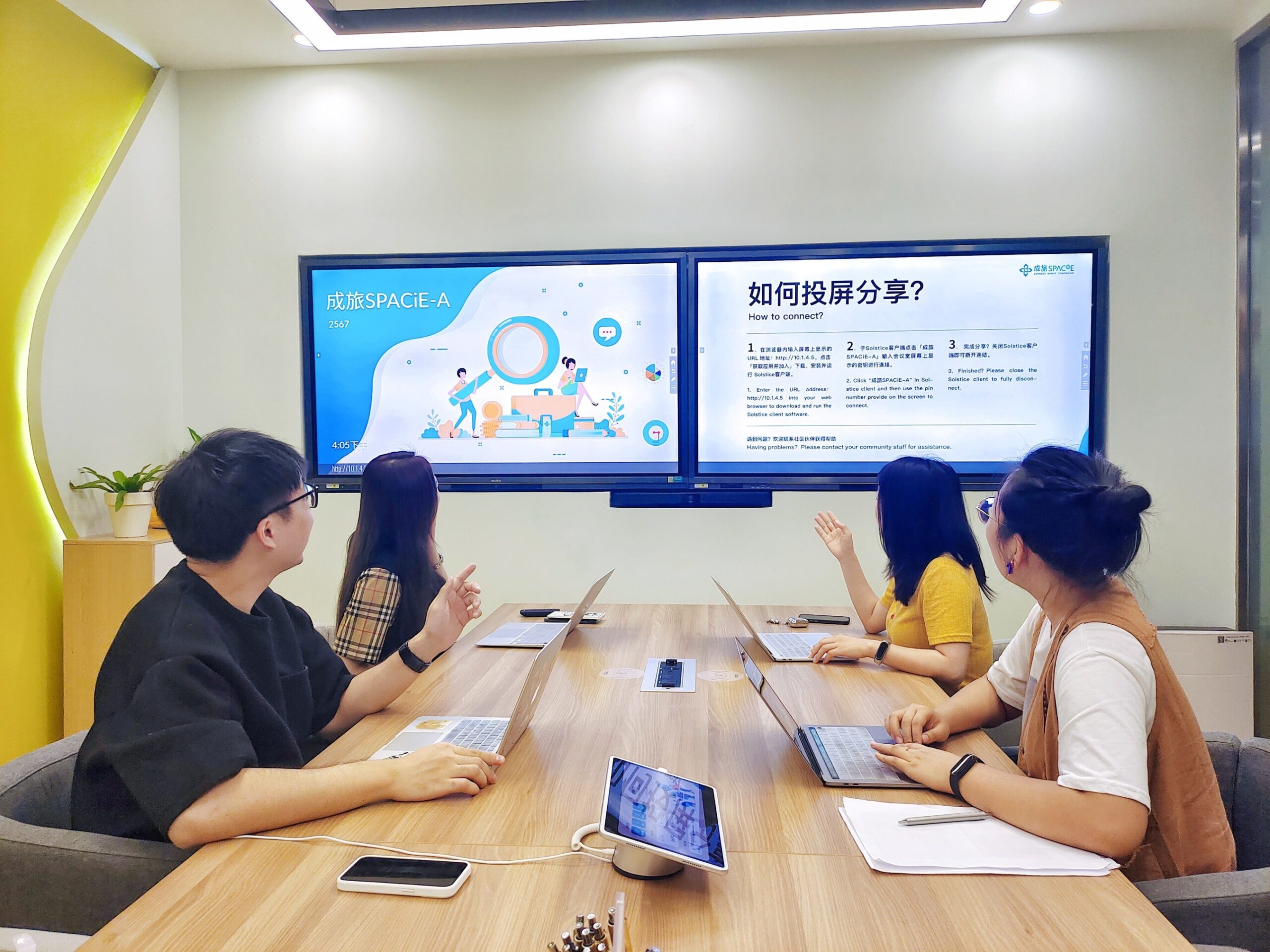 (Picture 1: The meeting scene in GH SPACiE intelligent meeting room)
The "SPACiE Intelligent System" independently developed by GH SPACiE will also cover functions such as the integration of access control systems in office spaces and self-service reservations for corporate visitors. Allowing customers to shuttle through all office scenarios flexibly and efficiently, log in to the system through the mobile terminal or directly scan the code with one button on the terminal screen for fast booking and fast access. In addition, designing of user interface also reflects GH SPACiE's dedication to meticulous service. After dozens of adjustments and tests, users can operate intuitively and easily.
                            (Figure 2: User interface design of the SPACiE intelligent system)
Radiating space resources to help maximize the efficiency of office buildings
Liu Zheliang, chief operating officer of GH SPACiE, said: Co-working has a positive effect on promoting the entire real estate and office building industry, enriching office leasing products, and enabling office buildings to provide solutions for enterprises of different sizes. The "SPACiE Intelligent System" launched this time is not only limited to serving enterprises settled in the co-working space, but also serves as a hub for the linkage between office buildings and co-working space resources, maximizing the office efficiency of the entire building.
Focus on market demand and continue to upgrade "SPACiE intelligent system"
GH SPACiE always pays attention to market changes and continues to improve and upgrade the system in response to the needs of different office scenarios. In the future, it plans to add functions such as cloud printing and lockers to the "SPACiE intelligent system". It willn intelligently handle fragmented needs, and provide customers with a full range of meticulous services and an excellent office environment.
About Globaltality Holding SPACiE
Globaltality Holding Enterprise Management Consulting Co., Ltd. is a co-working brand established by Globaltality Holding Group in 2017. It pursues the group's core spirit of "optimizing space and creating value". Globaltality Holding SPACiE focuses on providing different and detailed operation services for enterprises; further empowers users with space design, detailed services, IT services to improve productivity and comfort in office scenarios to allow all enterprises and entrepreneurs to easily settle in with their bags and focus on their own value.
Globaltality Holding SPACiE official website: www.spacie.cn
Source: Globaltality Holding SPACiE Co-working