On Valentine's Day 2023, GH COWORKING SPACiE joint office teamed up with E-moment English, an English learning platform that combines online courses with Chinese and foreign teachers, to launch the "2gether double self-study seat", allowing the hard-working people to enjoy preferential and comfortable self-study environment and warm service package with their lovers in Beijing and Shanghai. To help people in the workplace not be alone on the road of learning, and accompany each other to move forward. The event officially started on February 14th and will end on March 15th.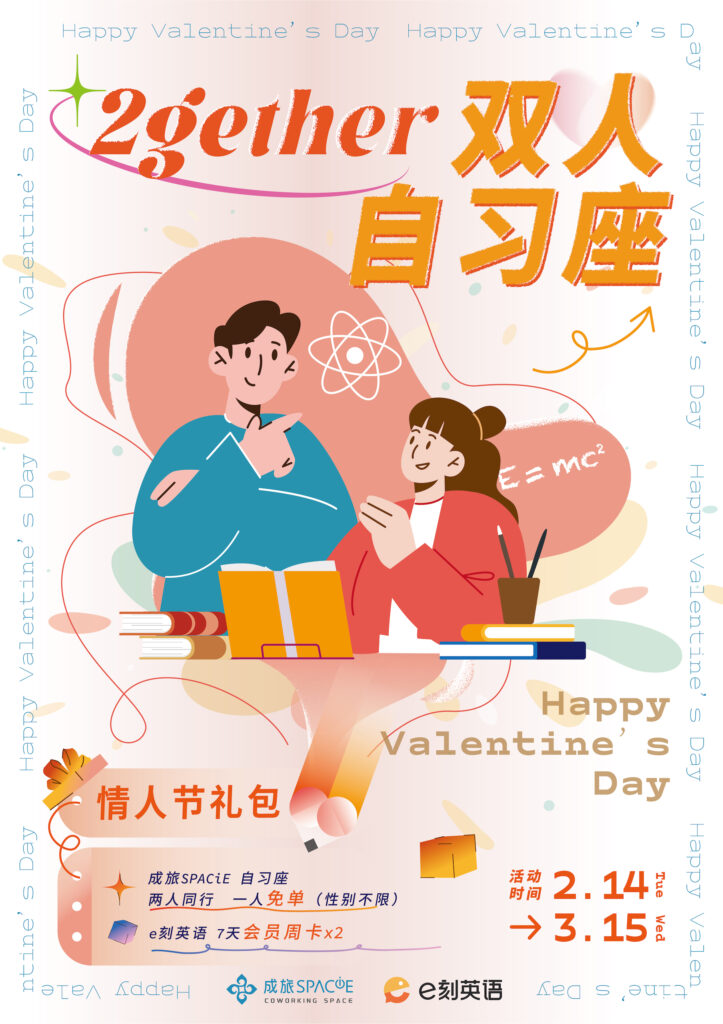 Event poste
Anyone who purchases the GH COWORKING SPACiE's "2gether double self-study seat" from February 14th to March 15th can enjoy the activity of two people traveling together, one person free of charge, and receive the E-moment English member experience course. In addition, members of GH SPACiE and E-moment English can further obtain discounts on both parties' products. For specific participation methods, please see GH COWORKING SPACiE official account.
In an era where the cost of information acquisition has become nearly 0, how to use fragmented time to improve one's competitiveness has become a topic of concern to everyone in the workplace. Therefore, GH COWORKING SPACiE expanded the "charging self-study seat" under the existing co-working office services in 2022, and won unanimous praise from the market. The "2gether double self-study seat" launched this time is a limited service upgrade launched by GH COWORKING SPACiE and E-moment jointly on the based on the original service. Combining the charging self-study seat with English courses extends the service of the self-study stand from the space end of the hardware to the soft knowledge end, bringing new options for immersive learning for professionals in the workplace.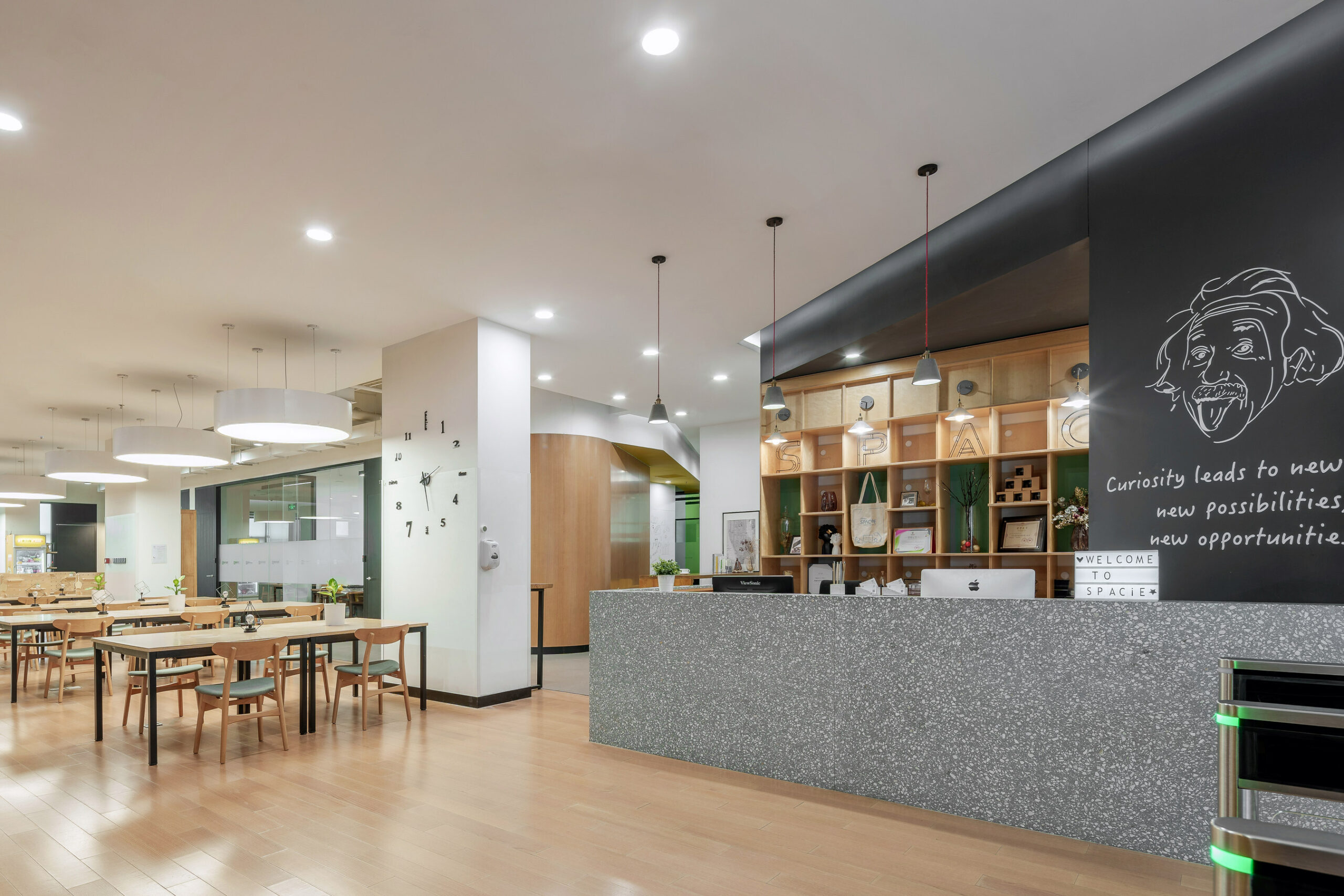 Inside GH COWORKING SPACiE
Putting people in the workplace at the center, empowering enterprises and people with warm and meticulous services, and creating services that exceed customer expectations are the core pursuits of GH COWORKING SPACiE's service iteration. At present, the office space services on the market are still relatively single and homogeneous. In 2023, GH COWORKING SPACiE's strategic direction is to actively expand cooperation with knowledge/skills learning brands, and strive to provide people in the workplace with a new shared space experience of office plus learning. Let GH COWORKING SPACiE accompany the people in the workplace in the city to fight, work hard ,and pursue their dreams.
About Globaltality Holding SPACiE
Globaltality Holding Enterprise Management Consulting Co., Ltd. is a co-working brand established by Globaltality Holding Group in 2017. It pursues the group's core spirit of "optimizing space and creating value". Globaltality Holding SPACiE focuses on providing different and detailed operation services for enterprises; further empowers users with space design, detailed services, IT services to improve productivity and comfort in office scenarios to allow all enterprises and entrepreneurs to easily settle in with their bags and focus on their own value.
Globaltality Holding SPACiE official website: www.spacie.cn
About e Moment English
e Moment English is a spoken English product for Chinese English learners. Through the combination of sight, listening and speaking, learners can improve their English language skills in vivid situations. The scientifically planned learning plan allows everyone to use fragmented time to learn at any time and anywhere. Innovative technology empowers learning. AI teachers accompany the entire learning process and provide timely scoring and correction.
Interesting role-playing scenes, interactive conversations with foreign teachers, providing ample opportunities to speak, and say goodbye to "dumb English". Make learning spoken English super easy every day.
e Moment English official website:https://aitalk.intous.com/tool/download
Source: Globaltality Holding SPACiE Co-working